(Written By Hondo Kanhema)
The rap legend JAY-Z's latest album, "4:44", was released exclusively on TIDAL a few days ago to positive reviews from critics. Neil McCormik of The Telegraph gave it a full score, saying: "It's a highly personal work bravely opening up the artist's very human flaws as an example to others, locating in his own suffering a path towards forgiveness, redemption and, ultimately, a better world. There is little braver than admitting your mistakes and trying to change your ways. By embracing vulnerability, JAY-Z has taken a step towards genuine wisdom."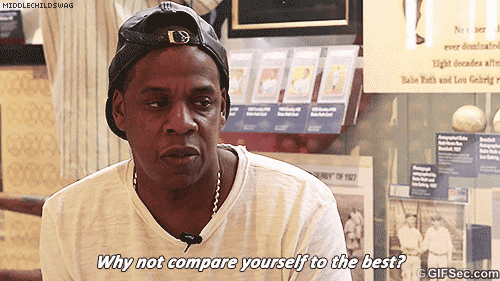 The album is one of, if not JAY-Z's most personal, on the project he opens himself multiple times, discussing family, personal issues, ego, and race multiple times through. The theme of the album seems to be about Hov's legacy, how he will be remembered not just in the rap game but as a whole after his time is up. The 11 track album is his 14th studio album, his first since 2013's "Magna Carta", and delves deeply into his personal life. So what did Hov address in his album?
Apology to Beyonce & Meaning of 4:44
The fifth song in the album "4:44", Is an apology to his wife Beyonce, for being unfaithful. In the song, Jay pours out his honest and true feelings and isn't afraid to reveal his vulnerability, something seldom seen with fellow hip hop artists.
Look, I apologize, often womanize

Took for my child to be born

See through a woman's eyes

Took for these natural twins to believe in miracles

Took me too long for this song

I don't deserve you
 His apology confirms the speculation that he had cheated, based on lyrics on Beyonce's last album, "Lemonade".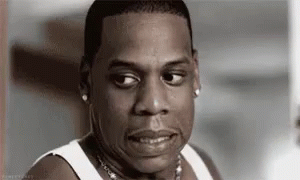 4:44 was written by JAY-Z when he woke up one morning at 4:44 AM, called up his engineer and recorded on Beyonce's personal microphone. The song covers HOVs personal life, covering his relationship, being a father and how he affects his kids. JAY himself has called the song special, and "one of the best songs I've ever written."
"Killing" Jay Z
The first track on the album titled, "Kill Jay Z", comes out guns blazing talking about ego, with Jay himself describing the song as a "killing of his ego". Jigga brings up many of his troubles from the past and criticises himself for how he handled them. He goes on to throw shade at Kanye West, referring how he gave Ye 20 million dollars in advance (for his TIDAL contract), only for Kanye to turn around and start trashing him on stage during his 2016 breakdown.
You walkin' around like you invincible

You dropped outta school, you lost your principles

I know people backstab you, I felt bad too

But this 'f*ck everybody' attitude ain't natural

But you ain't a saint, this ain't KumbaYE

But you got hurt because you did cool by 'Ye

You gave him 20 million without blinkin'

He gave you 20 minutes on stage, f*ck was he thinkin'?

"F*ck wrong with everybody?" is what you sayin'

But if everybody's crazy, you're the one that's insane
The friends met after the incident and have since reconciled (although Kanye has been trying to leave JAY-Z's TIDAL recently, claiming breach of contract), but it's not like JAY-Z wouldn't address the drama between the two in a song.
The stylization of the title of the song "Kill JAY Z", is interesting, with JAY-Z recently changing his name from Jay Z to JAY-Z. The song being the intro, it signifies that this album comes from an entirely new persona and perspective that is represented by his new name.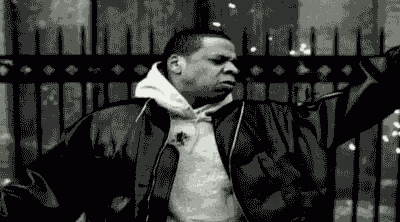 'Sorry Solange'
The 36-minute  album address other challenges and shortcomings he has faced over the years, including some slightly embarrassing situations, such as the notorious elevator scuffle between his wife's sister Solange in 2014 and himself, stating:
Let go your ego over your right shoulder

Your left is sayin', "Finish your breakfast!"

You egged Solange on

Knowin' all along, all you had to say you was wrong

The incident at the 2014 Met Gala
 Thesbian Theatrics
The third longest track on the album, "Smile" features an outro with Shawn's (JAY-Z) mother, Gloria Carter. Jay looks back at all the bad memories and how they led him to change for the better. On the first verse, Jay mentions publicly for the first time his mother's sexuality and how she had to 'act' straight, having 3 kids and marrying her husband. In the song, he raps:
Mama had four kids, but she's a lesbian

Had to pretend so long that she's a thespian

Had to hide in the closet, so she medicate

Society shame and the pain was too much to take

Cried tears of joy when you fell in love

Don't matter to me if it's a him or her

Shawn Carter and Gloria Carter
The last song, "Legacy", discusses the legacy of his family and his family name, Carter. It is directed from his point of view, as he explains to his daughter Blue Ivy in a verbal will, the members of the family, what they have done in the family name and how Jay has worked hard to get where he was.
***
Although "4:44' takes a slightly different route than his past albums, speaking about himself and his loved ones, it still has many of the themes that we've come to love and expect from Jigga. Themes like black empowerment and of course flexing if you got it (he denounced the "money phone" trend though) can be found on the album.
---
At the moment the album is only available on TIDAL
Latest posts by Emily Oduor (see all)
Share your thoughts